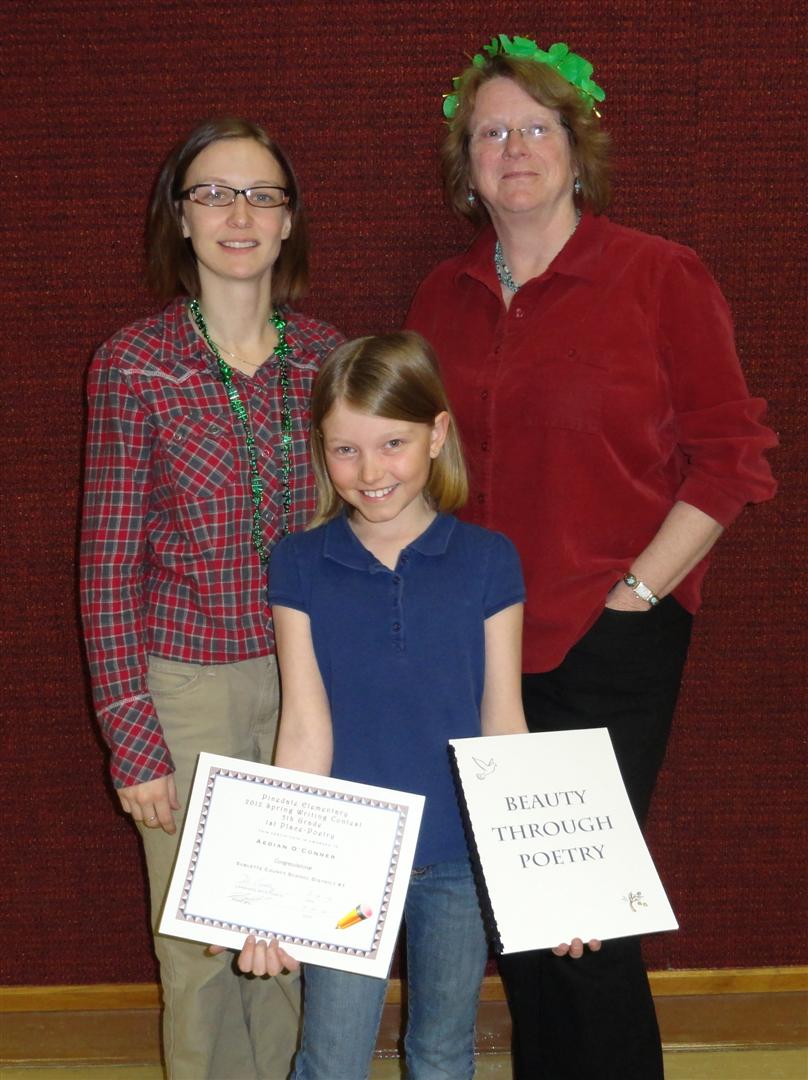 Mrs. Davis, Aedian, & Mrs. Almdale
Aedian O'Connor is an Award Winning Poet
Pinedale and Bondurant Elementary students participated in the Spring Writing Contest. Each teacher
submitted one book of fiction, nonfiction, and poetry that were judged in-house by teachers and paraprofessionals. Entries were due March 5th. First place grade level winners will advance to the Wyoming State Writing Contest later this month.
Aedian O'Conner took 1st

place in Poetry Division at the fifth grade level.